The 2016 The Archers in fact and fiction: Academic analyses of life in rural Borsetshire conference took place on 17th February, at University of Liverpool in London.
The day festured 13 papers from across academic disciplines, from analyses of rural accents and archelogy, through to back pain and the ergonomics of the tractor, a Shakespearian understanding of character Rob Titchener as Othello, and issues of social care and class.
Trending on UK Twitter that day, the event garnered a lot of media attention too, with coverage in The Guardian, The Observer, The Times, The Telegraph, The Independent, News Statesman and the Daily Mail and across BBC Radio 4 on Feedback, PM and Farming Today, as well as local radio stations.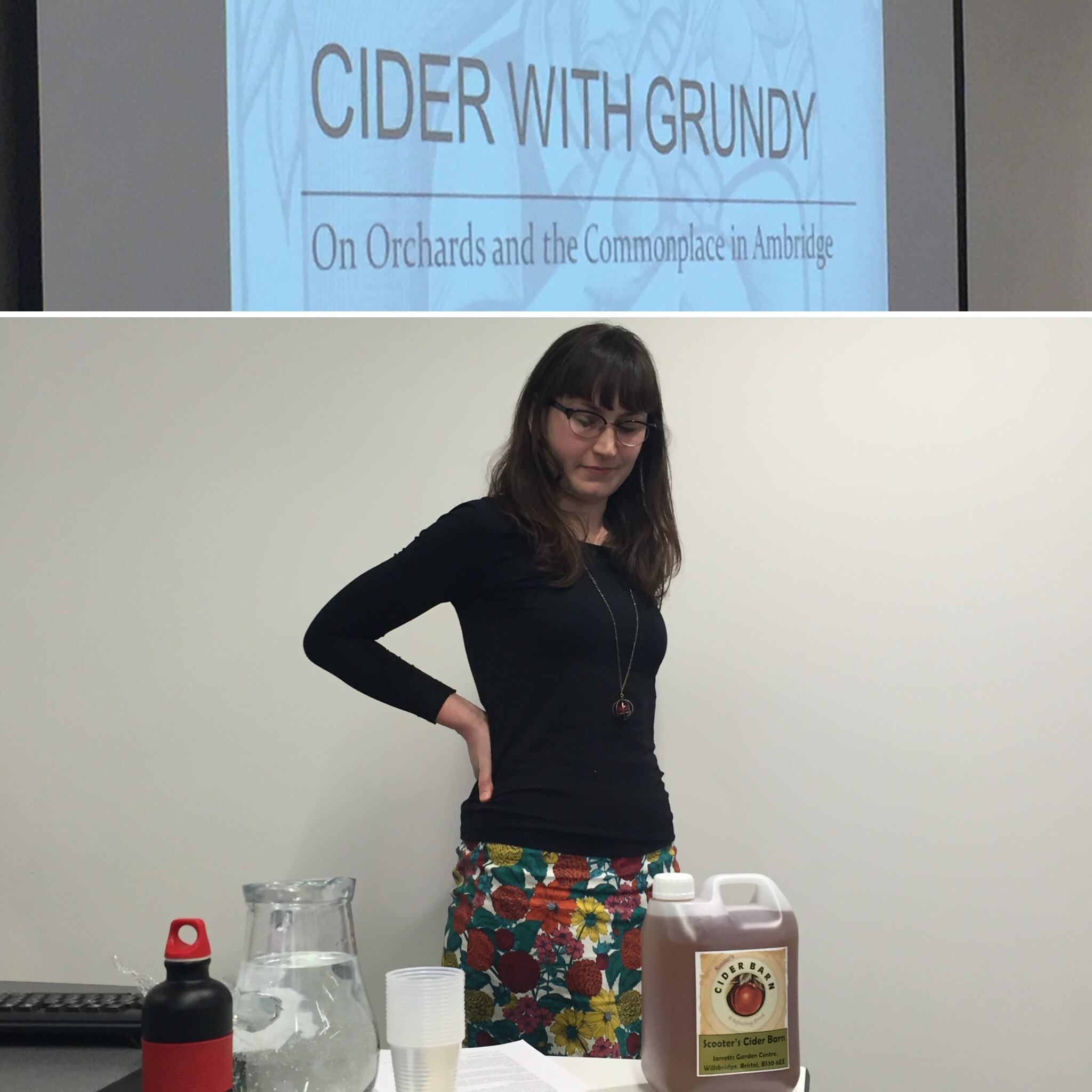 The Programme
Keynote, Prof. Lyn Thomas, Professor of Cultural Studies, School of Media, Film and Music, Sussex University, Nostalgic Englishness, the rural everyday and high drama: The Archers in the 21st Century
Christopher Perkins, Reader in Geography and Programme Director Geography with International Study, School of Environment Education and Development, University of Manchester, Mapping Ambridge
Dr William Barras, Lecturer in Linguistics, University of Aberdeen, Rural Voices: What can Borsetshire tell us about accent change?
Dr Samantha Walton, Lecturer in English Literature: Writing and the Environment, Bath Spa University, Cider with Grundy, On Orchards and the Commonplace in Ambridge
Prof. Deborah Bowman, Professor of Bioethics, Clinical Ethics and Medical Law, Institute of Medical and Biomedical Education, University of London, From Dr. Locke's Professional Boundaries to Carol's Confession: On MedicalEthics in The Archers
Prof. Neil Mansfield, Professor of Design Engineering and Human Factors, Imperial College London and Visiting Professor of Human Factors Engineering, Loughborough Design School and Dr Lauren Morgan, University of Oxford, Tony's troubles: back-pain amongst agricultural workers and design improvements
Dr Katherine Runswick-Cole, Senior Research Fellow in Disability Studies & Psychology, Manchester Metropolitan University, The dis/appearance of disability … or why Bethany had to leave Ambridge
Helen Burrows, MBASW, Independent Social Work Education Consultant, An everyday story of dysfunctional families: using The Archers in Social Work Education
Jo Moriarty, Senior Research Fellow, King's College London, Heather Pet – a dramatic end to ongoing lack of good social care
Prof. Carenza Lewis, Professor for the Public Understanding of Research, College of Arts, University of Lincoln and Clemency Cooper, MA MSc PASt Explorers Outreach Officer, Portable Antiquities Scheme, Dig The Archers: what community archaeological excavations can achieve in places like Ambridge
Dr Philippa Byrne, British Academy Postdoctoral Fellow, Faculty of History, University of Oxford: Scenes from the Feudal System in Ambridge, The Archers as Anti-Utilitarian Medievalism
Abi Pattenden, 'Seeming, seeming': Othello, reputation, and Rob Titchener
Dr Peter Matthews, Lecturer in Social Policy, University of Stirling, Lynda Snell as Archetypal Class Warrior